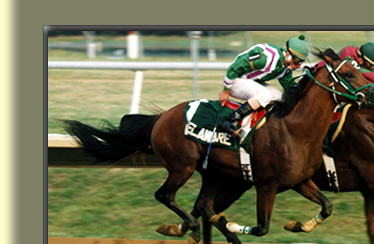 DREAMS OF VALOR +
3/19(12-5-1)D+D+8-4
Czort

*Sambor 3/14(6-4-1)NC

Sabellina

Sam Tiki+ 4/21(10-4-3)6-6

Kontiki

Kyla Tiki

Ulankila Ku

Dreams of Valor+ 3/19(12-5-1)D+D+8-4

Negasaki

*Marhaba

Nezabudka

Fulfilled Dream

Ky-Tezz

Josans Katrina

Bint Ashraf
Progeny Earnings (as of December 31, 2008) — $ 375,188.00
43 Registered foals, 40 foals of racing age, 27 starters.
1 stakes winner, 33 wins
Copyright © 2007 Valour Farms. All rights reserved.
1950 Vandyke-Greenspring Road, Smyrna, Delaware 19977.
—1998 Darley 3-Year-Old Colt
—1999 Darley 4-Year-Old Colt
—Winner, The Diamond Derby
setting a new track record
For breeding information,
click here:
http://www.crerunfarm.com
Stakes Summary

— At 3 —
2nd Delaware Firecracker Futurity (G2),

1st Delaware Arabian Cup Juvenile (G3),

1st Drinkers of the Wind (G1).
— At 4 —
1st Jewels of the East Diamond Derby (G1),

2nd Texas Ranger

1st Arabian Jockey Club Stakes,

1st Town & Country Spring,

1st Bob Magness Derby (G2),

3rd World Series Sprint Handicap,

2nd Dunromin Armand Hammer World Series Handicap (G1),

1st World Series Pratt / Markel Turf Handicap,

1st Arabian Cup Godolphin Classic (G1).